On cultural appropriation in fashion with Caleb Spahr
Caleb Spahr is a fashion stylist for & Other Stories. But he has long been an active ally for marginalized communities — beginning with his self-identified queer community. Now, he has combined this passion with his profession by running workshops on topics like cultural appropriation in fashion: the exploitative practice of taking a source of inspiration outside of the context of its original culture without permission or respect for its symbolism.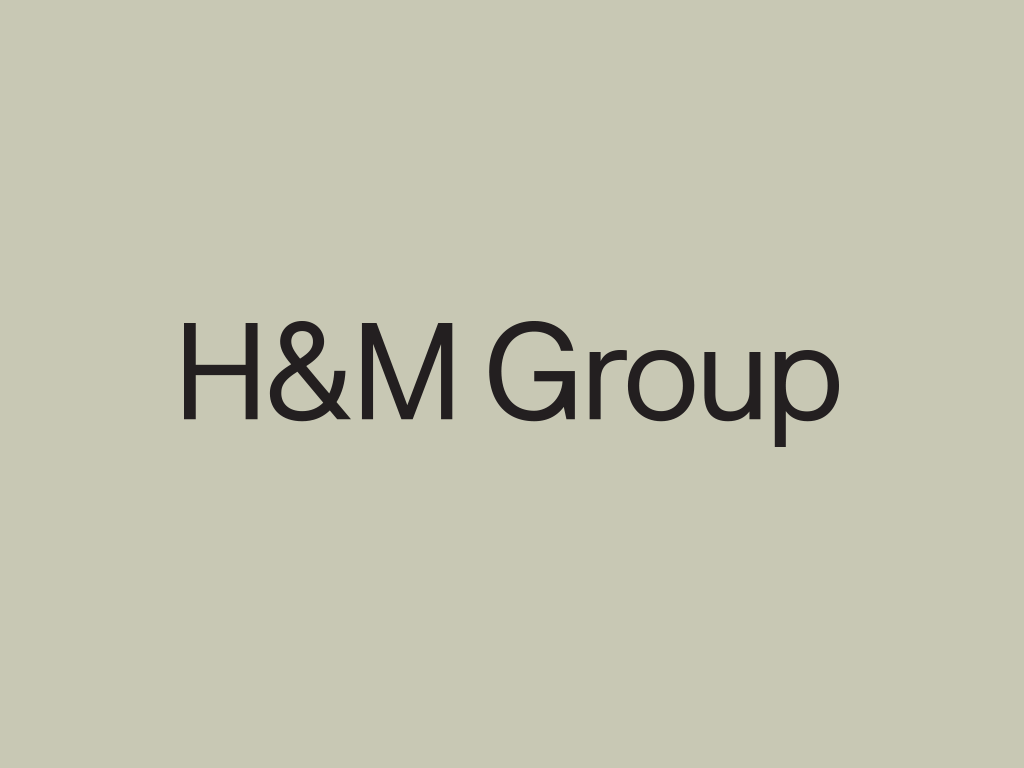 Tell us about your background and education, and how you started your journey at & Other Stories?
Growing up with a multicultural family in a city as diverse as Chicago in the United States, I grew up conscious of many communities living in one space and was raised valuing the power of celebrating our differences while sharing in our similarities.
From a young age, I have been aware of the fact that my parents and I come from a place of privilege based on our whiteness. One of the first moments I realized this privilege was while watching television and noticing a serious lack of representation of people of colour in ads and primetime shows. I remember asking myself why there were so fewer people like my extended family and friends of colour represented on television. This idea of representation and its importance would become a theme that would continue to impact my framework when entering the fashion industry.
I first had the chance to work with social justice in high school with community service. I went to a very academically competitive public high school that was dedicated to bringing together a diverse group of students, which did its best to reflect the actual demographics of the city of Chicago. During these years, I volunteered for Habitat for Humanity, an NGO that builds homes for families with housing needs. After Hurricane Katrina in 2005, we helped to rebuild homes in New Orleans and we also worked in West Virginia, which has a severe lack of affordable housing. Over the course of four years, when we weren't actually building homes, we raised money for the organization and fought to raise awareness on homelessness in America.
After high school, I took a gap year and worked in the Bronx (a New York City borough) for City Year, which helps students in under-resourced communities to succeed. I tutored English and ran afterschool programs focusing on the creative arts and community service. Being a part of a diverse team in an extremely multicultural neighbourhood, I witnessed the strength of individuals being an ally to others in striving for the common goal of equality.
I began my Bachelor's degree at the University of Illinois at Urbana-Champaign, where I studied advertising and researched the representation of gay men in prime-time television. I then continued my studies in Paris where I wrote on the exclusion of authors of colour within French Literature. These studies opened my eyes to the historical context for which hierarchies persist to systematically oppress certain people and allowed me to begin thinking critically about how to dismantle these power structures.
I then moved to Stockholm to do my Master's in Fashion Studies at Stockholm University where I researched the commodification of racism within the fashion industry. Looking at how we express identity through fashion today, I better understood the ways in which racism has been commodified. The ways in which brands uphold racial stereotypes can manifest in the actual products or the ways in which brands choose to represent their products. By consuming such products, consumers have a choice to actively participate in upholding these racist ideals or to avoid them by doing business with brands that work to dismantle them. In short, consumers today can express their identity and values through the purchases they make, and fashion is a good example of this given the façade it provides us.
What is cultural appropriation and why is it important to address the issue?
Culture is created, developed and sustained by a group of people bound by a community. Appropriation is to take or make use of something without authority or right. In fashion, cultural appropriation involves taking design elements from another culture without permission. It is also when designers copy or demean their source of inspiration, rather than developing their own idea while making creative references to that source.
I often compare cultural appropriation to plagiarism because both involve copying and stealing from others. Some brands will argue that they are inspired by or appreciative of another culture; or that they are practising a form of cultural exchange. But I argue that those guilty of cultural appropriation are not inspired because that would involve creating something entirely of their own. They are not showing appreciation either because they are demeaning the source of inspiration – sometimes by depicting it in a cartoonish way, which is highly offensive. And they are not engaging in any kind of cultural exchange since they gain financially while the source culture receives nothing in return.
At & Other Stories we work hard to create inclusive workplaces and inclusive products. This inclusivity deserves intentional strategies to continuously improve our ways of working.

What are you working on today?
Having started out as a sales advisor at Stories during my Master's, over the last five years I have worked my way up to become a stylist in our Stockholm Atelier. From the start, what I loved about the brand was its message that women can create their own styles and stories. All our collections are built around inspiring fashion stories with diverse lines ranging from masculine tailoring to feminine chic and designed to provide endless styling choices. The diverse collections are created by a group of in-house designers from ateliers in Paris, Stockholm and Los Angeles and our ambition at & Other Stories is all about bringing everything a woman can wear into one shopping destination, focusing on the whole look.
Since being involved in & Other Stories' inclusion initiatives, I have run workshops for colleagues tailored to their specific teams. The first of these workshops on cultural appropriation was created for our designers. During the workshops, we look at the designers' sources of inspiration and discuss the importance of working with them in a non-offensive way. Together, we evaluate examples based on several criteria including examining the source of inspiration and its context, researching the significance of its meaning, and evaluating the end result with the mood boards of inspiration.
As an ally, I believe in speaking up for each other. The main take away from the workshop is to understand the importance of seeing multiple perspectives and bringing to light those that are not present. To work together effectively in a global company, it's all about allyship: building a relationship based on trust and accountability between people who identify differently.

How did you get into running these workshops?
I attended a presentation at & Other Stories by our Sustainability Manager, Sara Jivenius, about our sustainability goals, but also included our inclusion and diversity goals. Afterwards, we ended up having a long lunch to discuss next steps and really hit it off. We talked about cultural appropriation and had so many ideas on what to do next. Sara asked me if I could come up with something to address the matter internally. Eventually, we presented it to our concept designers and the feedback was great, so we ended up offering it to our designers across the board.
Now, I run two other workshops as well. One of them, Celebrating Diversity, is focused on the marketing and PR teams. The other is called Representations and Misrepresentations, and it provides a toolbox for the photo studio and campaign team to analyse the images they produce.
What is the strategy moving forward?
The idea is to make these training sessions part of the company culture, giving it a reboot. As a professional development tool, these workshops are designed to enable our employees to improve their work as well as the end result. For me, it's about considering the whole creative process rather than only the outcome of that process: the product. Ultimately, it's about being genuine and authentic in our work.
We should be critical of our own work processes and avoid getting too comfortable or stuck in our ways. We should be thinking in an inclusive way about the products we're creating and for whom they are being made. We should focus on the idea of being respectful and as a company, we need to figure out what respect means in the context of today. It is not enough to be tolerant, as we need to be active allies for each other in order to reach real acceptance.
By fostering a dialogue about these things, and leaning into topics that some might find uncomfortable, we can be smarter, better and more interesting. And we can be a truly global company.