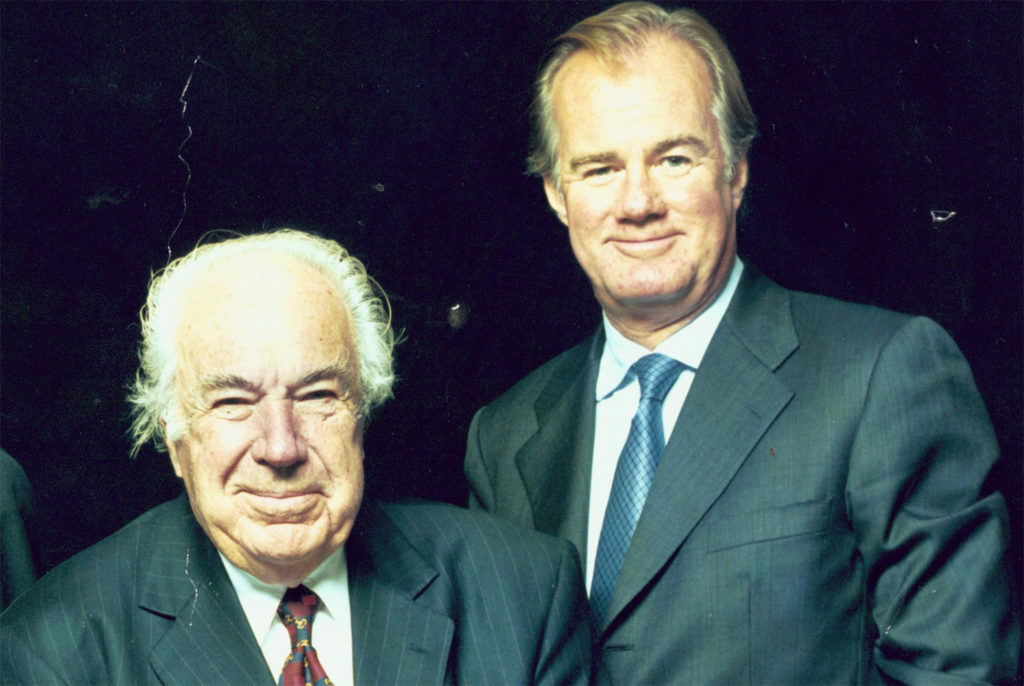 In the 1980s, the foundation is laid for the upcoming global expansion. New openings include the first H&M stores in Germany and Netherlands.
Long before the term e-commerce was even born, sale of H&M fashion move into the customer's homes through the acquisition of Swedish mail order company Rowells in 1980.
In 1982 – 35 years after the start in Västerås, Sweden, the company gets its second-ever CEO, as Erling Persson steps aside to make room for his son, Stefan Persson.
In the 1990s, traditional newspaper advertising is largely replaced by large city billboards. The choice of models signals that H&M has become a truly international brand. Super models are used next to famous actors and artists wearing H&M clothes. The fashion speaks for itself.
The famous annual Christmas underwear campaigns are launched in 1990, featuring super model Elle Macpherson. The campaigns gain a lot of media attention.
Throughout the 1990s, models from "The Big Six" – Elle Macpherson, Cindy Crawford, Naomi Campbell, Claudia Schiffer, Christy Turlington and Linda Evangelista – are used in H&M's campaigns.
In 1998, H&M starts offering online shopping. The first online market is Sweden.
The expansion of H&M in Europe continues. By the end of the decade there are H&M stores in several European countries including France, where the first H&M store opens 1998 in Paris.