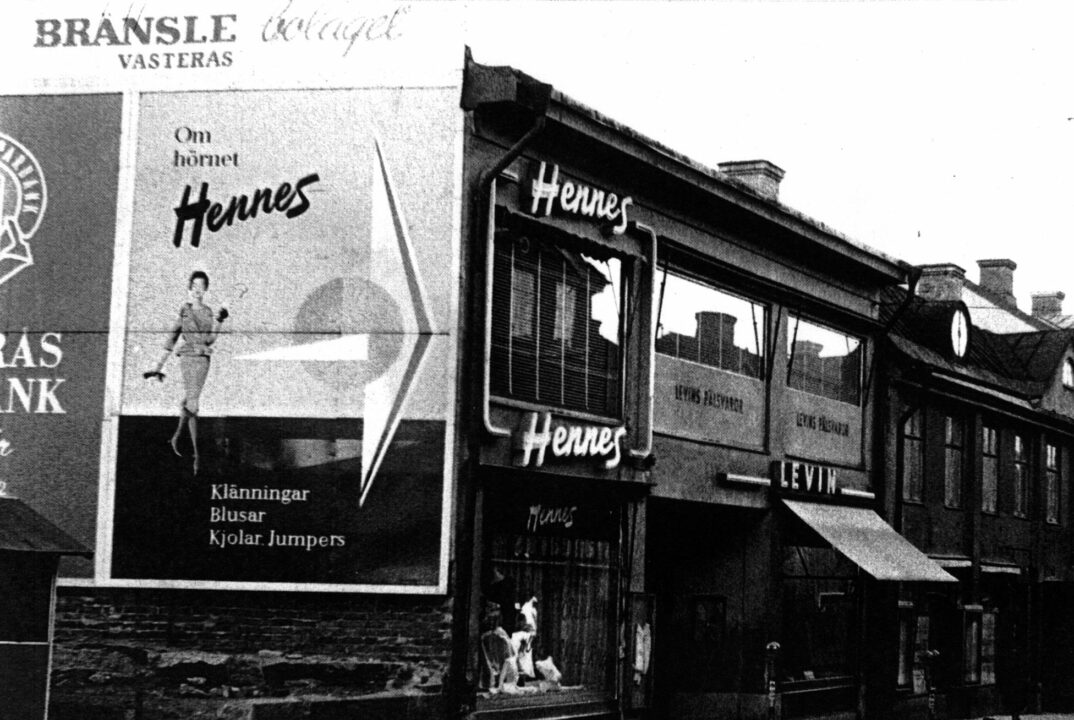 The very first store, Hennes in Västerås, Sweden.
In the year of 1946 the 30-year-old Swedish entrepreneur Erling Persson goes on a road trip through the USA. In New York, the idea of selling women's fashion in a new way is born.
The following year, 1947, Persson opens a new womenswear store in Västerås, Sweden. He calls it Hennes, Swedish for "Hers".
The soon-to-be-famous Hennes logotype is designed by the founder himself. A first store in Sweden's capital, Stockholm, opens in 1952. When a second Stockholm store opens in 1954, the popularity is already at fever pitch.
That same year, Hennes takes out a full-page colour ad in Sweden's largest daily; a pioneering belief in the power of marketing.
The 1950s closes with the opening of a flagship store in the first of five skyscrapers built in the Hötorget area in central Stockholm.