Are we there yet?
Monki is first in the world to recycle blend textiles at scale.
This November, Monki is proud to introduce the Green Machine. A machine that, for the first time, can fully separate and recycle cotton and polyester blends at scale.
Most of the clothes we wear today are made of blends of different fibres, and the most common one is cotton and polyester blends. The Green Machine uses a hydrothermal method to separate these blends – using a closed loop of only water, heat and biodegradable green chemicals.
"If we can prolong the life of our products for as long as possible and decrease usage of virgin sources, it's a huge step in the right direction."
Jenny Fagerlin, Sustainability Director Monki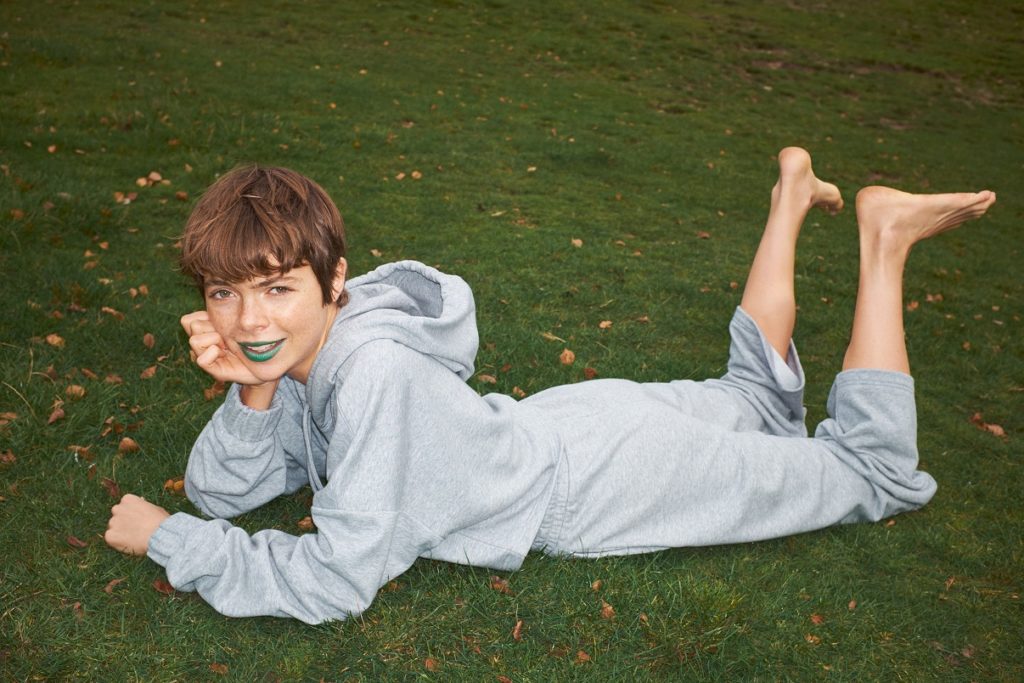 Monki has created the brand's first collection using the Green Machine system. The online exclusive grey tracksuit set features the statement, respect your mother (nature), embroidered on the hoodie and trackpants. While this is a smaller scale production at the moment, the brand aims to roll out the process on a larger scale by autumn 2021.
"As a fashion brand we need to do our part when it comes to closing the loop. With eyes wide open Monki will walk into this climate-decade and be part of the solution."
Jenny Fagerlin, Sustainability Director Monki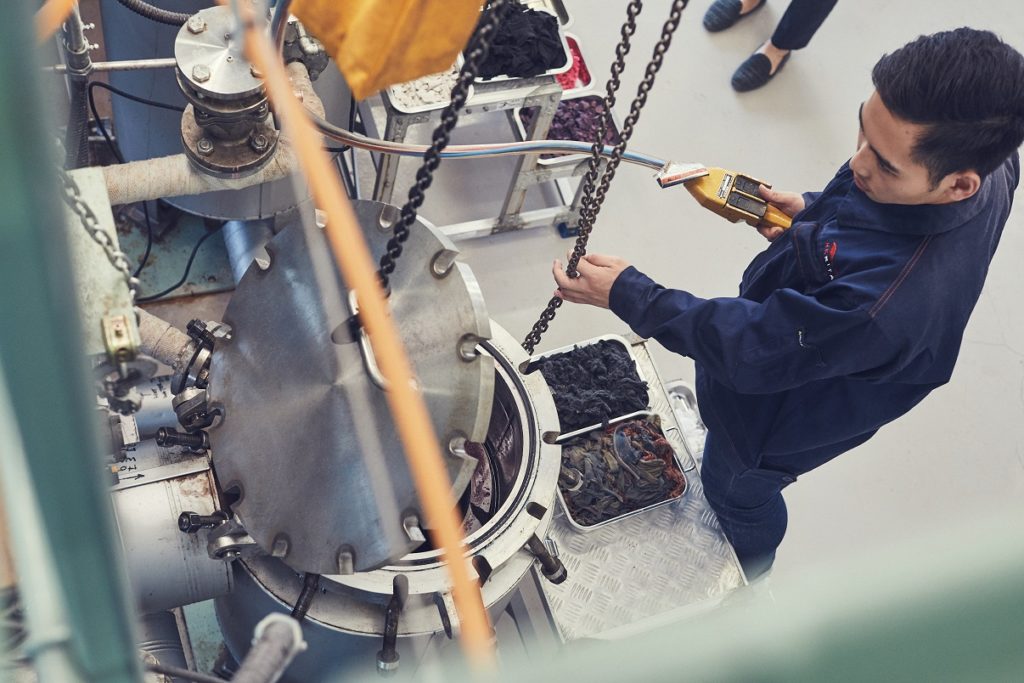 The Green Machine is a result of a research collaboration between the non-profit H&M Foundation, HKRITA (The Hong Kong Research Institute of Textiles and Apparel) and one of Monki's key suppliers. Monki is the first brand to have the opportunity to use this technology and offer it to its customers. The brand is dedicated to using better materials in all products, part of the bigger goal to become a fully circular fashion brand. Read more about the brand's planet power strategy and UN Sustainability Development Goals here.
A reminder to stay tuned to Monki's Instagram from 23 November for a week full of activities including the exclusive campaign film launch, more on the Green machine and an IG Live Q&A with Jenny Fagerlin, Sustainability Director at Monki.
The capsule collection will be available online from end of November.