H&M Group drives its climate agenda forward
The climate crisis is the most pressing issue of our time. That is why H&M Group is taking actions to become climate positive by 2040. Having our intermediate climate goals for 2030 approved by the Science Based Targets initiative has been a great milestone in our work. During the UN Climate Change Conference COP 25, H&M Group will engage in the discussion to set a global definition of what climate positive is and what components need to be included in it.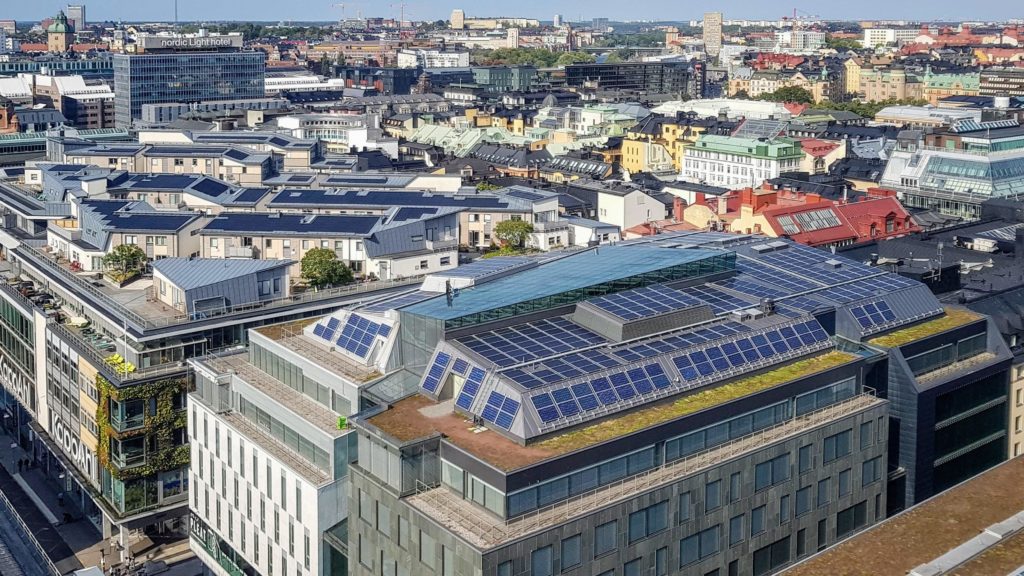 In 2017, H&M Group made a bold commitment to become climate positive across its value chain by 2040, meaning to remove more emissions than we are responsible for. Safeguarding the term of climate positive is in line with the Intergovernmental Panel on Climate (IPCC) reports and other science is of great importance for a climate positive movement in all industries.
"We are engaging with other companies and organizations, such as WWF, to establish a global definition of climate positive"
Kim Hellström, Climate and Water Lead for H&M Group.
As part of our roadmap to achieve the climate positive goal, we have, together with experts, developed targets to reduce greenhouse gas (GHG) emissions in line with the level of decarbonization required to keep global temperature increase within the limits the science says.
A great milestone in our journey has been to have our intermediate goals for 2030 approved by the Science Based Targets initiative (SBTi), which is an initiative by CDP, the UN Global Compact, World Resources Institute (WRI) and WWF to define and promote best practice in science-based target setting. The SBTi independently assesses and approves companies' targets.
H&M Group's approved science-based targets are:
To reduce scope 1* and 2** GHG emissions by 40% before 2030, with 2017 as a baseline.
To reduce scope 3*** GHG emissions from purchased raw materials, fabric and garment production by 59% per product before 2030, with 2017 as a baseline.
To increase sourcing of renewable electricity within scope 2 from 95% in 2017 to 100% by 2030.
Together with our energy efficiency program and investments in carbon sinks, shifting to renewable energy in our value chain plays a key role in our climate agenda. Our goal is to use 100% renewable energy, not only in our own operations, but also in our manufacturing supplier's factories and mills providing our suppliers with fabrics and yarns.
Watch the panel at COP 25 in which H&M Group is participating here, starting at 16.45pm CET on December 10, 2019.
Press pictures and background information for editorial use can be downloaded from hmgroup.com.
H&M Group and WWF film on climate positive
ABOUT THE SCOPES
*Scope 1 emissions are defined as direct emissions from the use of fuels in our own facilities (e.g. to heat our distribution centers) and the use of fuels to run our company vehicles.
**Scope 2 emissions are defined as indirect emissions from the use of electricity and district heating in our own facilities (e.g. stores, offices, distribution centres and data centres).
***Scope 3 emissions are defined as any emissions that are produced outside our own operations. This includes raw material production, fabric and garment manufacturing, transport of goods, as well as emissions from the use of our products (e.g. when our customers use washing machines to wash their clothes).
Contact persons:
H&M Group Media Relations
Telephone: +46 8 796 53 00
E-mail: groupmediarelations@hm.com