H&M Group's Weekday team up with IFC and Maisie Williams for circular fashion
H&M Group's brand Weekday is the first fashion brand globally to create a garment with the new sustainable fabric by Infinited Fiber Company (IFC), a textile startup that H&M Group has invested in.
To raise awareness about the importance of transitioning toward a circular fashion industry, Weekday teamed up with actress Maisie Williams to design a two-piece outfit made entirely from IFC fabric.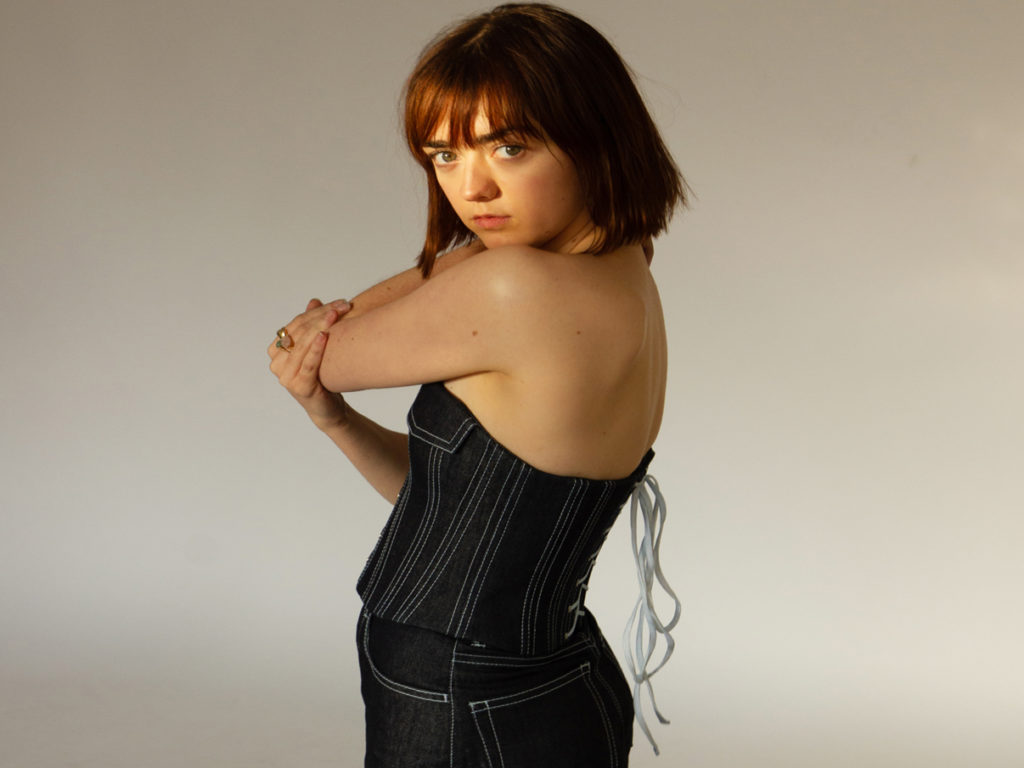 "I've loved working with Weekday. I'm so excited to work with a fashion brand that is taking a conscious step forward. The IFC fabric looks and feels just like any other denim and for Weekday to create the first custom piece of its kind, for me, leaves me flattered".
– Maisie Williams, Actress
What makes IFC unique is their technology that can turn textile, cardboard and agricultural waste to new cotton-like material. The ground-breaking process makes it possible to recycle garments again and again without compromising on the quality, thereby creating a true circular fashion economy.
"Infinited Fiber Company has a really interesting new recycling technique that has potential to help Weekday in our goal towards 100% recycled or sustainably sourced materials. For us, this material is extra interesting because of its cotton-like appearance and durability".
– Ulrika Jakobsson, Sustainability and Material Responsible at Weekday
The project started off as a test within the Circular & Renewable Innovation Lab at H&M Group, which carry out proof of concepts on innovations in early stages of development. The project resulted in turn into a decision by H&M Group's investment arm CO:LAB to invest in IFC. There is a strong market for a fiber with good sustainability performance at an attractive cost level, and by investing in the start-up, IFC can accelerate the development and scaling of a new innovative fiber that will contribute to reducing the textile industry's environmental footprint.
"IFC's innovation perfectly aligns with H&M Group's sustainability goals and our vision to become fully circular. IFC has proven significant potential to accelerate the journey from a linear to a circular fashion industry. We look forward to being part of developing and scaling this technology in the coming years".
– Erik Karlsson, Investment Manager for Sustainable Fashion at H&M Group's investment arm CO:LAB