Interview with Annie Wu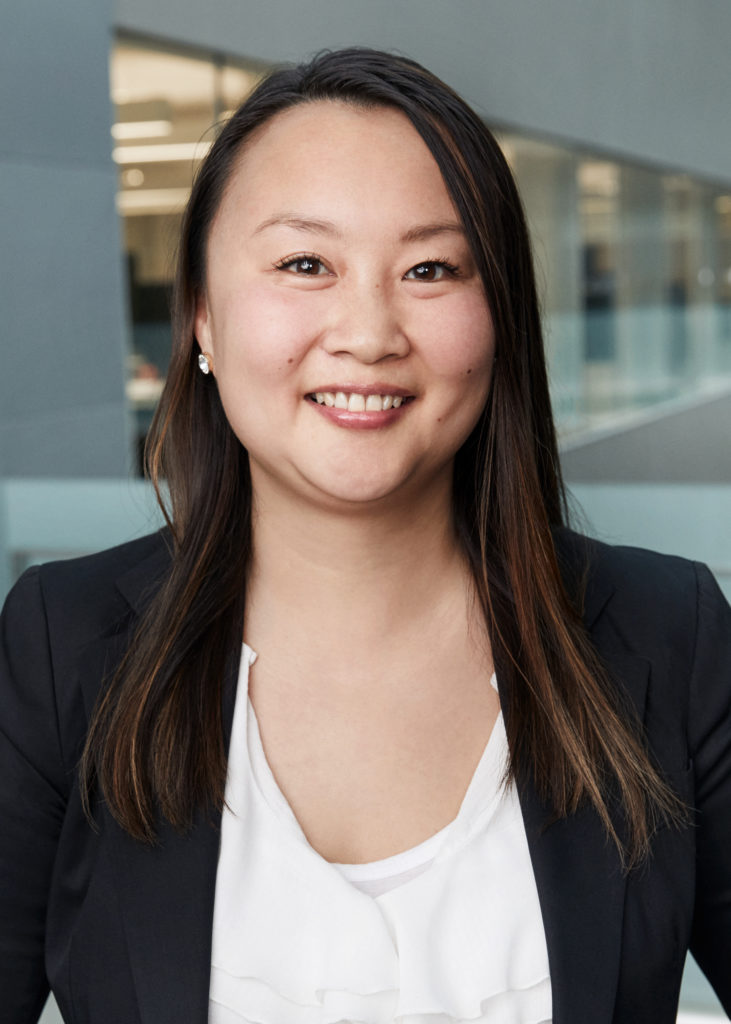 Hi Annie, please tell us about your new role.
I'm taking on the role of Global Leader for Diversity and Inclusiveness. My responsibility will be to bring both awareness of the topic of inclusiveness and diversity and to help disrupt ourselves in this area. To make sure we make the changes internally in order to be at the forefront of the conversation. It involves looking at all processes and policies we have in place in the area and upgrading those where necessary.
But more importantly it is also about culture and people. We have a very diverse workforce and we have always thought about ourselves as being a leader in this area – I think all of us here at H&M feel like we work in a diverse and inclusive company. But every now and then it's good to stop and review everything and this is what we're doing. We want to challenge ourselves to be the very best – so my role is to act as the catalyst and facilitator for whatever it takes to get there.
Is this just a reaction to the criticism we received?
Well it is in part, because the group CEO made an immediate commitment to set this entire process rolling after the terrible mistake we made with the children's sweater. But I think this would have happened anyway, it's just that recent events have accelerated our thinking.
What have you done and learned so far?
We have put together a team at our Head Office with people from different departments with the focus to reinforce our way of ensuring diversity and inclusiveness in our workplaces and processes additionally, hiring an outside consultant that we had already been working with who is an expert in this field.
We have also started to conduct workshops with selected relevant groups to start chiseling out the framework for how we continue raising awareness of diversity and inclusiveness among our teams, and how we can better identify opportunities in our processes and find solutions to these.
Additionally, we have put together an internal reference group with people from all over the world that will help us with valuable feedback on our plans and actions going forward, this will ensure that we address the right issues that will help us all to think and act with inclusiveness and diversity in mind.
And we've gotten some initial internal momentum.
The biggest learning for me though is just how committed everyone inside H&M is to this mindset. There is a genuine belief internally that H&M is a diverse, fair and equal company. And everyone is determined to make sure that this is also what the outside world sees and believes – not through communications but just because it's true. People really do care about H&M and took it very personally that we had received such negative criticism. I've been completely wowed by all the commitment and passion in this area.
How did the mistake with the sweater ever happen?
The impact and repercussions of this mistake were big and serious and as we said at the time, we were truly sorry. I do think though that we can all see that it was actually a genuine mistake and, if we're really honest, we can see that it was probably just down to a series of mistakes or 'misses' that led to this slipping through. If we're honest, we must admit that there is some truth in the fact that we have maybe been too centralized and that we need to challenge ourselves in an open and constructive way to get everyone, everywhere to be more culturally sensitive, racially aware, and more critical of how the outside world might see what we do.
And what comes next? What can we expect to see and hear from you?
We've got our internal team ready to go and so the next big task is to go and listen and talk to external stakeholders, experts, customers – pretty much anyone with an opinion who can help us shape our thinking and our way forward on this subject. I'm spending time all over the place but more specifically in South Africa and the United States, to meet with people and literally just listen and learn. Some of the people I'm meeting with were critical of us and some are more supportive. So, my focus will be on working out how we better connect to these people and how we keep an open dialogue. Plus, of course, we'll be working out how to process and act on what we learn.
Is making this appointment enough then?
The appointment is just one small piece of our commitment. My role is almost to start a movement for H&M on this subject rather than 'police' the subject. The overall impact will be through all our amazing colleagues and their commitment, not just me, teamwork is one our strongest values. But I hope I can help us work out what this movement should look like, feel like and where it should take us. Our culture and the passion I have seen from our employees tells me that we will be able to make a difference internally and be able to show the world who we really are.
In the longer term what do you think the ambition is?
Well, it's important to say that we know this is not just about awareness raising and that just delivering a 'program' is not enough. Diversity and inclusiveness are complex, ever-changing issues and they mean different things to different people around the world. What we want to build over time is a culture where diversity and inclusiveness are 'always on' – always at the forefront of our thinking and behaviours and always present in every act and every choice we make.
Our aim is to be, and seen to be as a leader in role modelling diversity and inclusiveness in all its meanings and manifestations, everywhere we operate. This will not mean we are perfect in every way, because this is never fully attainable. But no-one should be able to doubt that we are trying our very best to be the best.