Meet Linda Leopold, Head of AI Policy
"AI is a powerful tool and allows for many new possibilities. But that we can do something doesn't mean that we should do it."
Linda Leopold, Head of AI Policy
The AI development is delivering jaw-dropping news on a regular basis, as both research and adaptation is moving forward, and many industries are facing new unexpected challenges. According to Linda Leopold, AI is such a powerful tool that allows for many new possibilities. But that we can do something doesn't mean that we should do it.
At H&M Group, responsible AI is on top of the agenda. For us it is not enough to just follow the law. The discussion has shifted from "Are we compliant?" to "Are we doing the right thing?".
Yesterday Linda Leopold was in New York to speak about why we care about AI ethics and the importance of setting up frameworks when applying AI.
At H&M Group, we want to work with AI in a responsible way. This means that we actively work on avoiding unintentional harm when using AI solutions. Therefore, we have created a checklist that is used for all our ongoing and new AI projects. It is centered around nine areas we think are crucial for Responsible AI: Focused, Beneficial, Fair, Transparent, Governed, Collaborative, Reliable, Respecting Privacy, and Secure.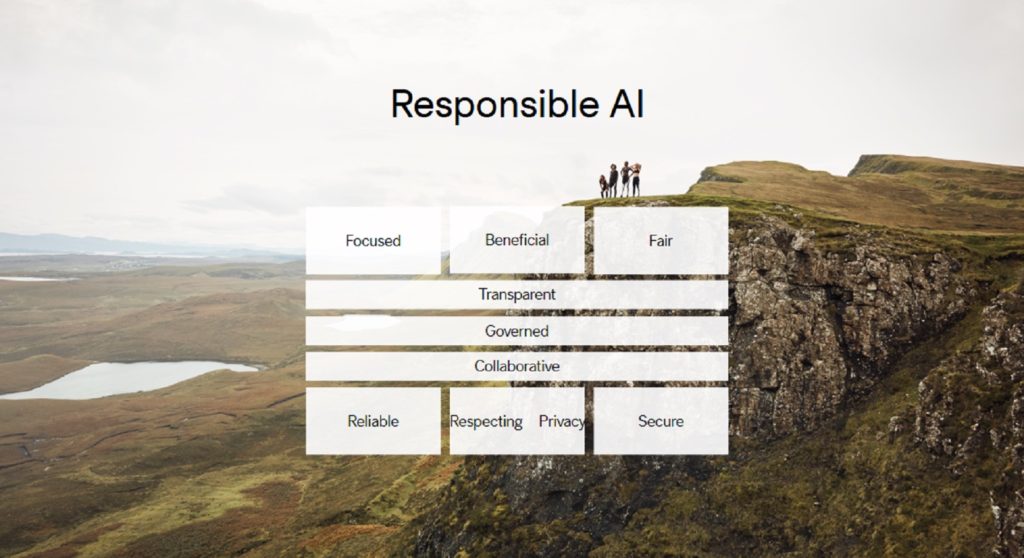 The checklist is a two-page document with about 30 questions. Long enough to cover the most important areas, but short enough to be practical to use. It includes both purely technical questions, such as control mechanisms to identify security breaches, as well as questions around algorithmic bias and diversity in our AI teams. Most questions are phrased in an open way. It is not about ticking boxes, more about starting a conversation.
"We need to talk about AI ethics"
Linda Leopold
One of the key methods to make ethical questions top of mind, for everyone working with AI, is to get people talking about it. However, a discussion about AI and ethics can become very abstract. Therefore, we have created an Ethical AI Debate Club. This is a concept where people meet for a debate on fictional ethical dilemmas that potentially could arise in the fashion industry – today or in the near future.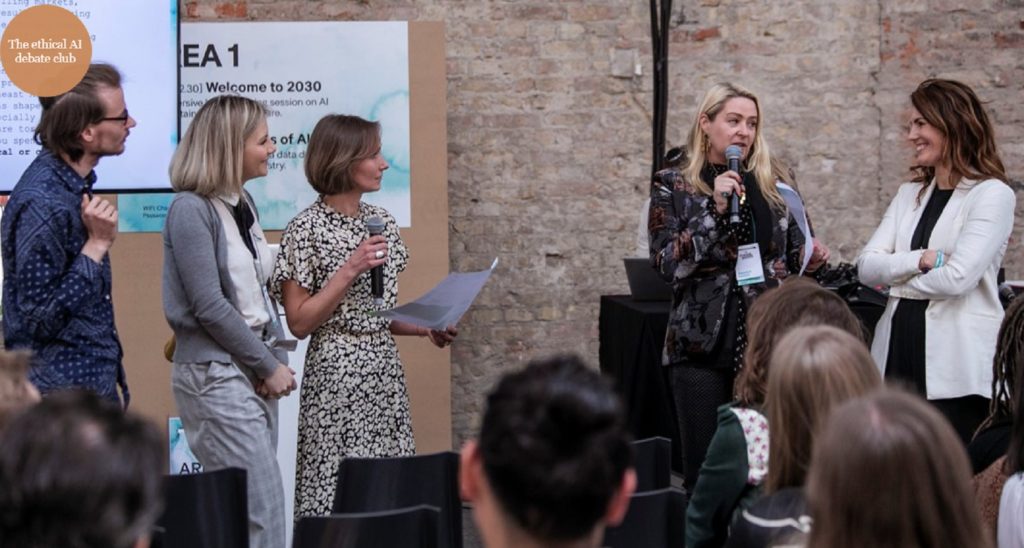 We have hosted the debate club both within the organization, but also at external events, involving customers, AI researchers and other fashion industry executives. "In one way or another, we are all part of the development of AI, and we have a shared responsibility in getting it right. AI is not a force of its own. To create the future we want, we need to work together to involve more people in the discussion around AI and ethics", says Linda Leopold.
Please read more about our work on ethical and sustainable AI.