News Article
Monki launches Stockholm flagship store on 30 September
Featuring an experience & community area, Monki Preloved fashion
space, plus a creative collab with upcoming illustrator Vanja Ivarsson.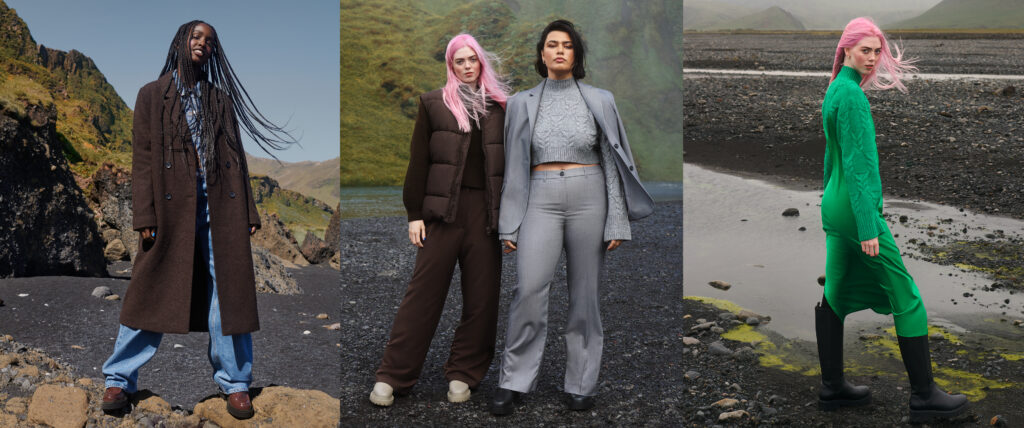 On 30 September, the Swedish fashion brand opens its new Stockholm flagship store at the prime location Drottninggatan 53, where 550 m2 of sisterhood, fashion, and a unique store experience are awaiting the Stockholm customers.
Launching a flagship store on this iconic shopping street in the capital of Sweden feels right at home for us as a brand. We're incredibly proud and can't wait to share this new space with our Stockholm community.
Jennie Dahlin Hansson, Managing Director Monki
The new store features a community area, designed for the customers to hang out, interact, and inspire each other. With this space, Monki aims to co-create with collaborators and partners to host events, activities and workshops for a full brand experience.
The opening also comes with the official introduction of Monki Preloved. This is a second-hand area dedicated for re-selling fashion treasures, as a collab with Sellpy and the Monki community. Monki Preloved piloted successfully in the Götgatan store and will now expand to the Drottninggatan store. The goal is to roll out the concept in more stores and markets in the near future. The brand's new flagship store will also feature a digital checkout counter for the customers to scan and pay with their phones.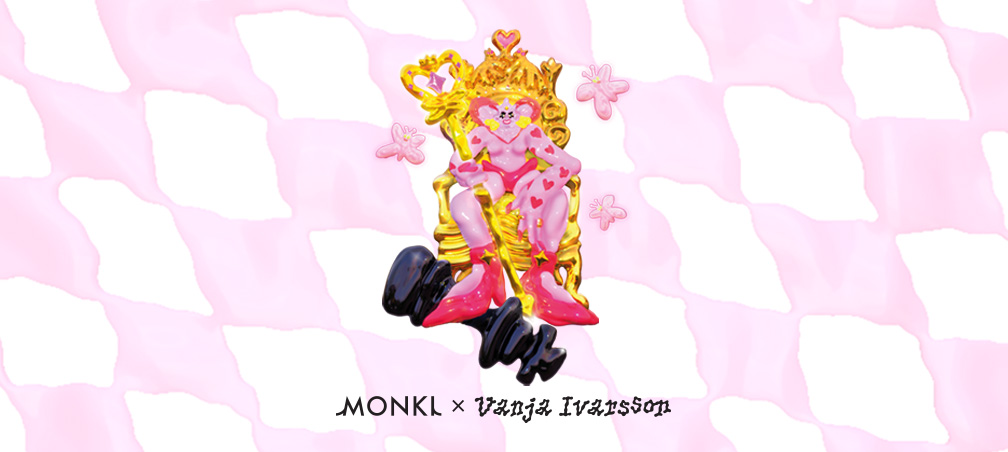 From King to Queen – in one move. Checkmate!
As part of the launch, Monki introduces "From King to Queen" – a campaign originating from the store's re-location from Kungsgatan (King street) to Drottninggatan (Queen street). The brand has teamed up with the Swedish illustrator and comic artist, Vanja Ivarsson to elevate the campaign. Born out of her interpretation of "From King to Queen", Vanja's bold and cheeky artwork will be fronting the communication around the opening.
Monki and I share the passion for female empowerment. I wanted to create something genuine, yet humoristic, to show that I really care about this important topic. Something for young women that could be both fun to see and feel empowered by.
Vanja Ivarsson
Opening day will be filled with fun Monki happenings, music and a community treat: 40% off a purchase for the first 100 in line. For the opening weekend (Fri–Sun), customers will also be able to create their very own "From King to Queen" print in the pop-up Creator Studio AR Kiosk, choosing from different illustrations and patterns made by Vanja Ivarsson. The finished design will be print-on-demand and delivered to the customer's home address within a few days.