Supporting a greener transport
Climate crisis is the greatest challenge the world is facing today, in any industry. At H&M Group we are aware of the urgent need to take action and work together with high ambitions. Our goal is bold and clear, to become climate positive by 2040. Even though the footprint that our transport has on climate is relatively small along the supply chain – standing for around 2%-3% of all emissions – we want to use our size and scale to drive positive change towards greener solutions in commercial transport.
H&M Group's focus is to fulfil the transport needs with the least possible impact on the environment, while being flexible to our online and store customers' needs. H&M Group has joined interesting collaborations and multi-stakeholders coalitions with the aim to push the limitations of the commercial transport today and investigate viable alternatives. The most recent collaborations we have entered are with Maersk´s innovative carbon neutral shipping product and The Pathways Coalition with Scania, E.ON and Siemens.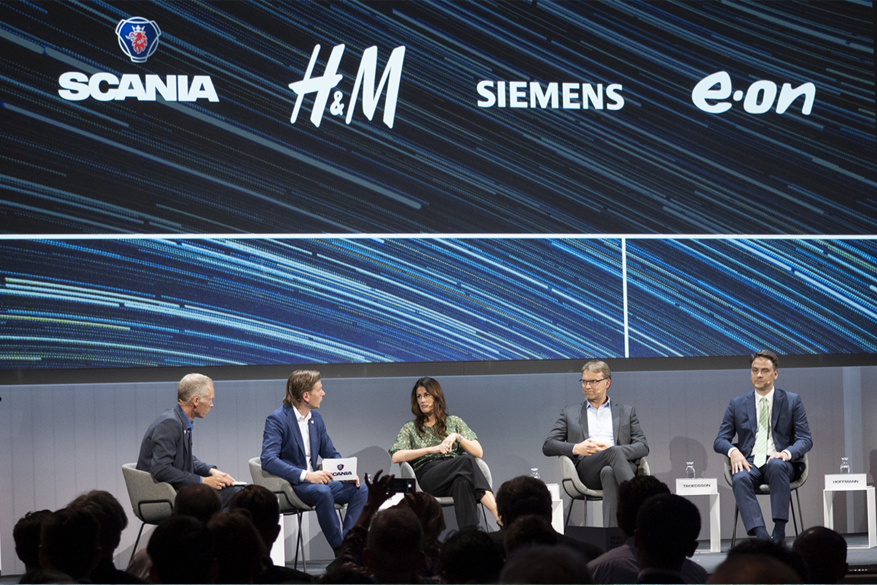 With the vision to achieve a fossil free commercial heavy transport by 2050, Scania, H&M Group, E.ON and Siemens joined forces in the Pathways Coalition.
The starting point of this coalition was the Pathways Study, where one of the key findings was that a fossil-free commercial transport system in the timeframe of the Paris Agreement target is possible to achieve. The solution to get there is through smarter logistics, electrification of vehicles or biofuels. In June 2019, the coalition released its latest report, evaluating the real opportunities for companies to shift heavy transports to fossil-free options within Sweden.
"H&M Group has set an ambitious goal of becoming climate positive until 2040. The report shows that in order to achieve this climate goal and be able to implement smart, efficient and sustainable transport solutions, cooperation with key players in the value chain is absolutely vital," says Anna Gedda, Head of Sustainability H&M Group.
The report describes the current and near future situation of renewable commercial transport alternatives available within the Swedish transportation system, such as biogas, biodiesel or renewable diesel, bioethanol and electrification (including hydrogen fuel cells and e-highways).
Partnering with Maersk's ECO Delivery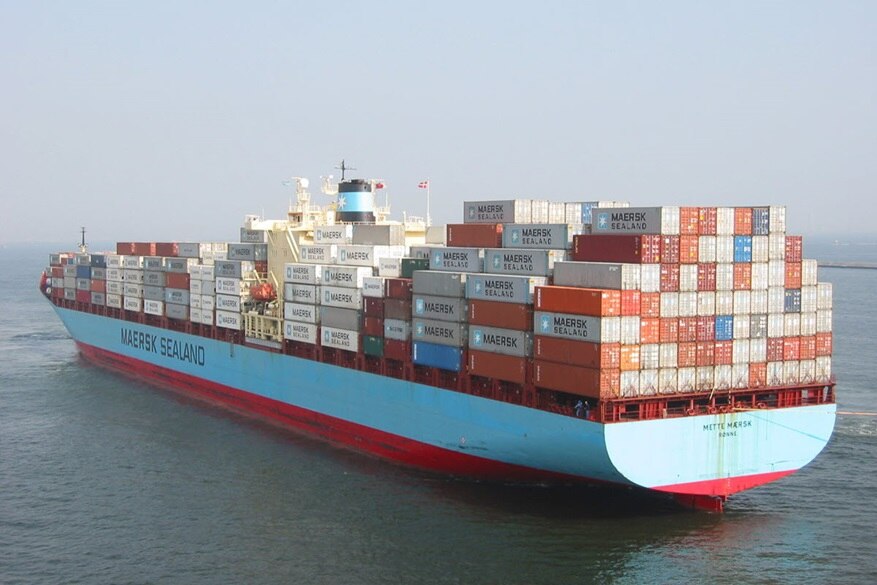 Sea transport plays a vital role in many industries worldwide, including fashion. It is important to the H&M Group that tangible steps towards the decarbonization of ocean shipping are taken.
We are supporting Maersk – one of our strategic transport partners and one of the biggest transport providers in the world – in one of their latest innovations, the Maersk ECO Delivery. The biofuel-blend that has been tested to propel vessels, which comes from wasted cooking oil for instance, has shown promising results in reducing the emissions from the ocean shipping.
"We are very much aware of our responsibility to prioritise sustainability and to explore every viable opportunity to cut our carbon footprint. We have supported Maersk ECO Delivery from the beginning, as the service has the potential to make a substantial part of our supply chain carbon-neutral,"
Mats Samuelsson, Senior Vice President Global Logistics at H&M Group.