Fighting the climate crisis
H&M Group is sticking to its climate goals despite global challenges caused by the pandemic. Becoming climate positive throughout the entire value chain by 2040 is one way to lower our impact on climate, while at the same time driving change in the industry.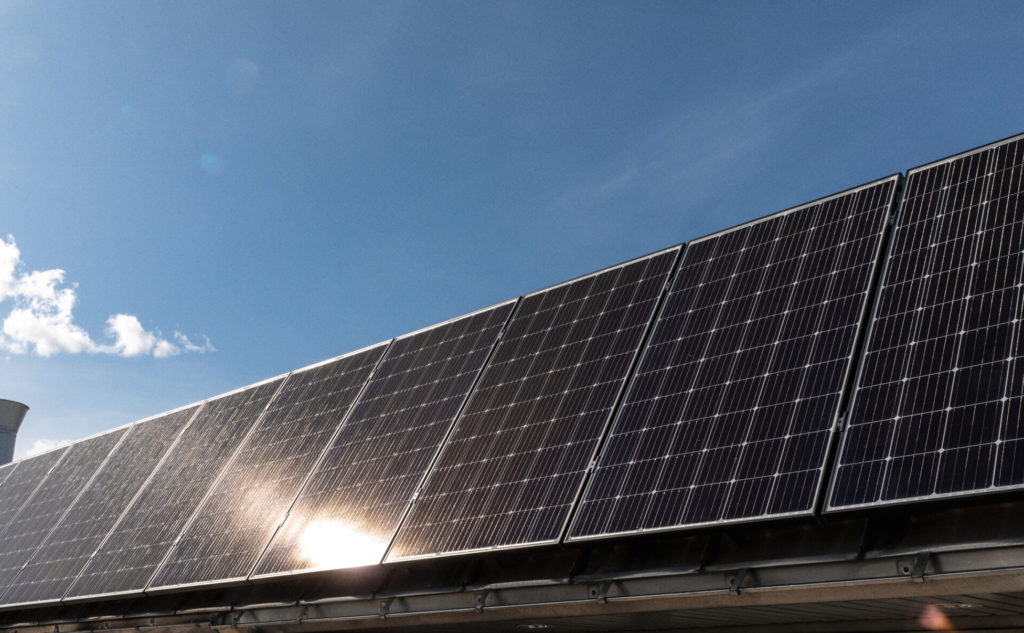 During the Climate Week NYC event, held on 21–27 September 2020, business leaders, governments and NGOs gathered around a major question: How can we rebuild after Covid-19 and at the same time speed up the fight against climate change?
The 2020 edition of Climate Week is the biggest climate summit taking place this unique year, with over 350 events arranged across New York City and, of course, online. The event was hosted by the Climate Group, an international non-profit organisation, in association with the United Nations and the City of New York. The Climate Group's mission is to accelerate climate action to achieve a world with no more than 1.5°C global warming and greater prosperity for all, by bringing together powerful networks of both corporate and governmental leaders and several associations and organisations.
Becoming a part of the solution
H&M Group followed the event closely and believes that big companies have a responsibility to take a stand on climate change.
"We need to stop being a part of the problem and become a part of the solution", says Kim Hellström, Strategy Lead, Climate and Water for H&M Group.
Together with external experts and scientists, H&M Group has set various goals for our climate work and one of the most ambitious ones was presented in 2017, when we committed to becoming climate positive throughout the whole value chain by 2040.
"That means addressing everything, from raw materials to our customers' customers´energy consumption when using our products", Hellström continues.
The population will continue to grow, but not our planet's resources, Hellström points out.
"We are using resources for 2.5 planets, which is why we have to adapt a circular model throughout our whole value chain."

Renewable energy plays a greater role
According to Kim Hellström, who is responsible for the climate strategies within H&M Group, increasing the pace to full circularity, by lowering the use of virgin materials across all brands, is still very much in focus despite the current global situation.
"Our sustainability strategy is more important than ever, and we will continue working towards our goals – fast-forwarding the development of new and circular business models to change how we consume and use fashion."

Kim Hellström, Strategy Lead, Climate and Water for H&M Group
Finding efficient tools to improve the supply chain is also important to move forward.
"Approximately 80 per cent of our emissions come from the supply chain", says Hellström.
Supporting suppliers in moving away from fossil fuels is therefore essential. H&M Group has recently implemented an updated sustainability index in which suppliers are rewarded for good performance on the climate. Renewable energy will also play a greater role in moving towards a more sustainable future.
96 per cent of the electricity purchased for H&M Group's operations during 2019 was renewable.
"Last year we implemented a so-called green last-mile delivery in many of our markets, using electric, or bike couriers in some of them," says Hellström. "We constantly improve our work with energy efficiency within our supply chain."
Collaboration is key
In addition, H&M Group is speeding up change through public affairs, as well as close collaborations with other companies, for example when it comes to transports. One example is cooperating with Maersk to develop new fuels that can decrease the emissions caused by distribution.
"We must take responsibility for our future together. Companies and governments have to collaborate, be transparent and show leadership in their transition to a circular economy. Taking steps back in what we already have achieved is not an option. We are committed to take our part, and to follow our vision of becoming circular and climate positive."

Helena Helmersson, CEO H&M Group
"The possibilities for collaborations with other companies are endless," says Kim Hellström. "And since we have the size and success, we have a responsibility to push for a quicker transition away from fossil fuels."