From bottle to buttons and bling: enabling waste pickers to build a better life
These might look like ordinary buttons, but they're doing more than just fastening or embellishing garments made by our brands. They are giving waste pickers in India the chance to build a brighter future and contribute to inclusive circularity.
Making waste wearable
On the streets of Bengaluru, tens of thousands of people earn a living by sorting through rubbish to find items that can be sold for recycling. The post-consumer PET waste they sell is flaked and washed and then used to make buttons.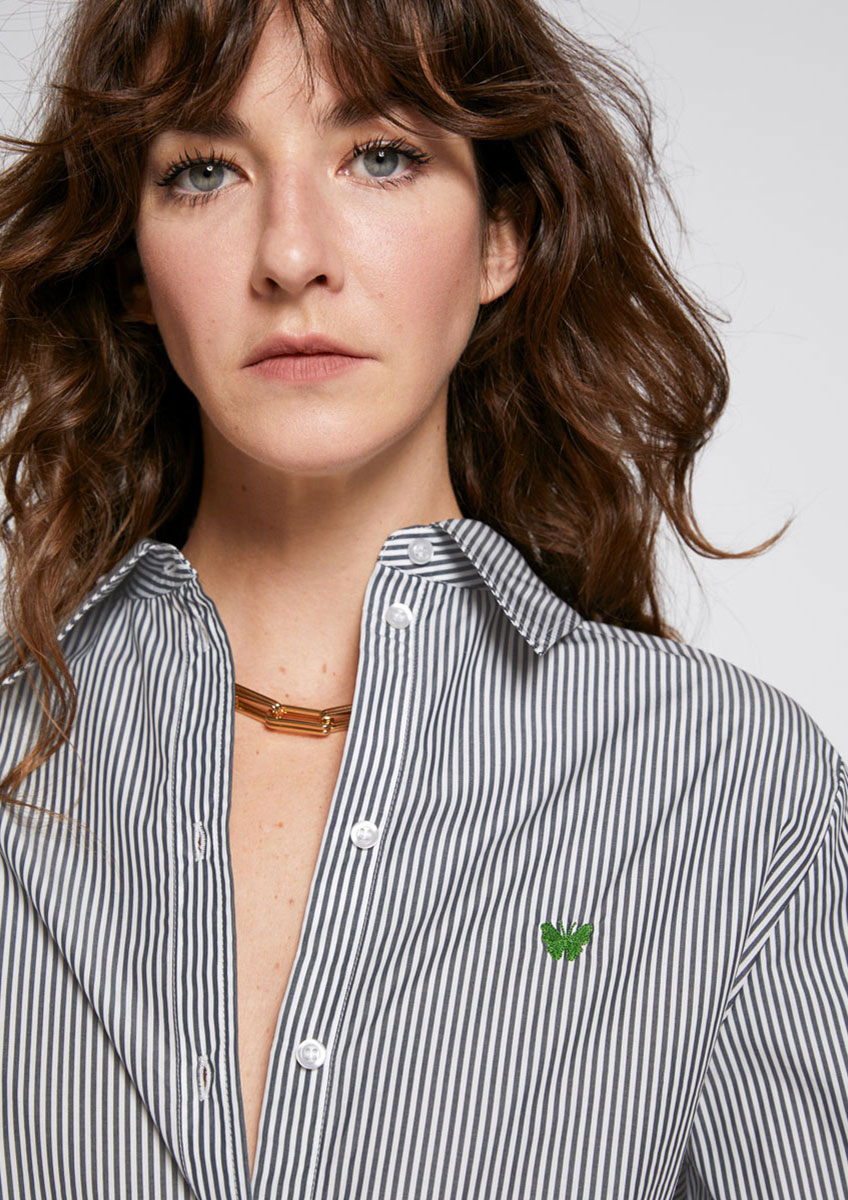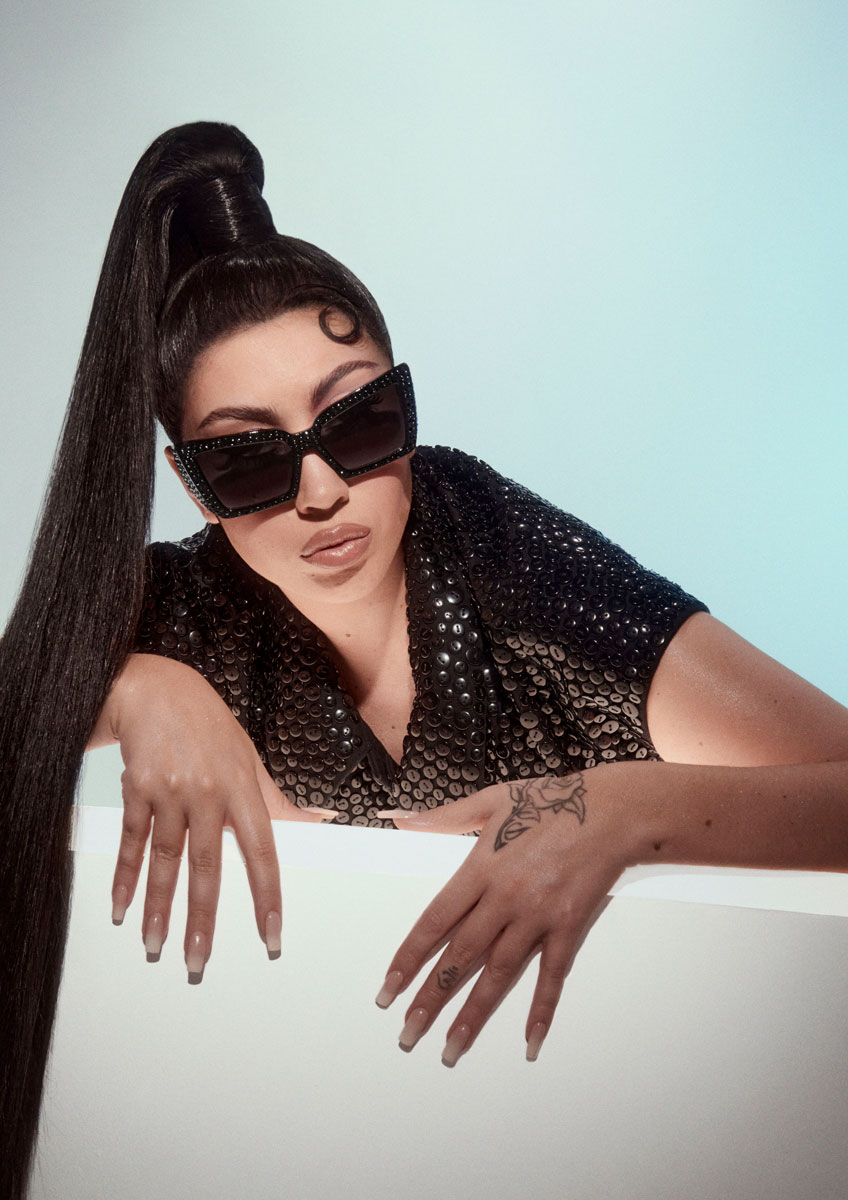 & Other Stories and H&M clothing featuring the buttons
H&M have used these fastenings for several months and this spring, they are making their debut on & Other Stories shirts and dresses. While H&M's S/S 2023 Studio collection takes the button and goes one step further, as Ella Soccorsi, concept designer at H&M, explains, "We wanted to create a fashion moment using the humble button. We treated it like a precious embellishment that takes centre stage. While both the button and denim fabric in themselves are quite modest, when they are combined and maximised in this way they become wearable masterpieces".
H&M Foundation – in solidarity with waste pickers
Back in 2020, philanthropic H&M Foundation initiated and provided funding to a collective impact project in Bengaluru to catalyse inclusive circularity and equip waste pickers to lift themselves out of poverty. Called Saamuhika Shakti, the project brings together ten organisations that work with the pickers to remove barriers, such as a lack of access to basic services and economic opportunities. To date the project has reached 32,000 people.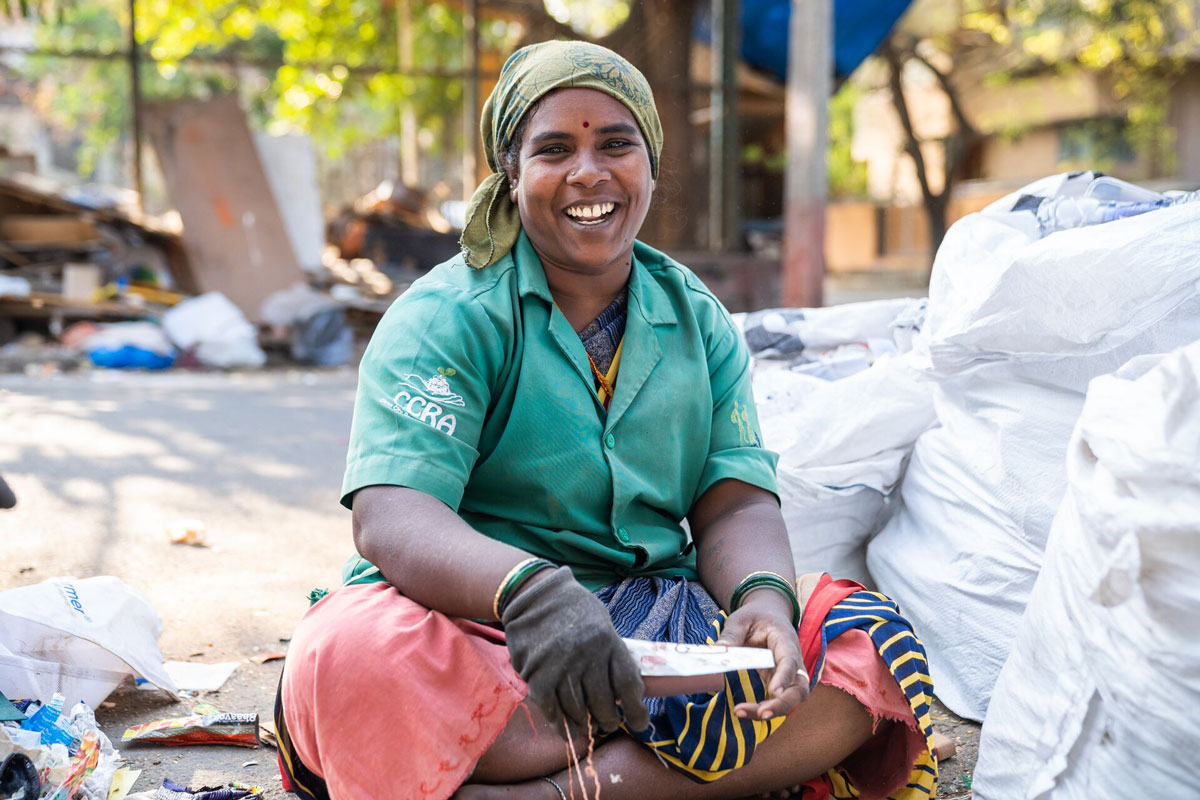 Worker at dry waste collection center in Bengaluru © H&M Foundation/Saamuhika Shakti
Promoting inclusive circularity
Demand for recycled materials is growing fast and as new, circular value chains emerge, we need to ensure that fashion's move away from a linear system promotes social inclusion and offers fair opportunities for everybody.
Waste management and recycling are fundamental components of a circular economy, but in order for it to be truly sustainable, it needs to include the very group of people that upholds this value chain in India – the informal waste picker community. If challenges related to waste pickers' lives and the waste sector can be addressed, waste pickers have the potential to be a key player in a global circular system"
/ Maria Bystedt, Strategy Lead at H&M Foundation
A fitting inspiration
Appropriately, the garments in H&M's Studio collection reference a well-dressed British community known for their charitable work. "The collection is all about drama and personas. We did some research into the Pearly Kings and Queens of London, their history and how they made a positive impact by raising money for the less fortunate. All while creating and wearing masterfully decorated jackets and clothes", explains Ella.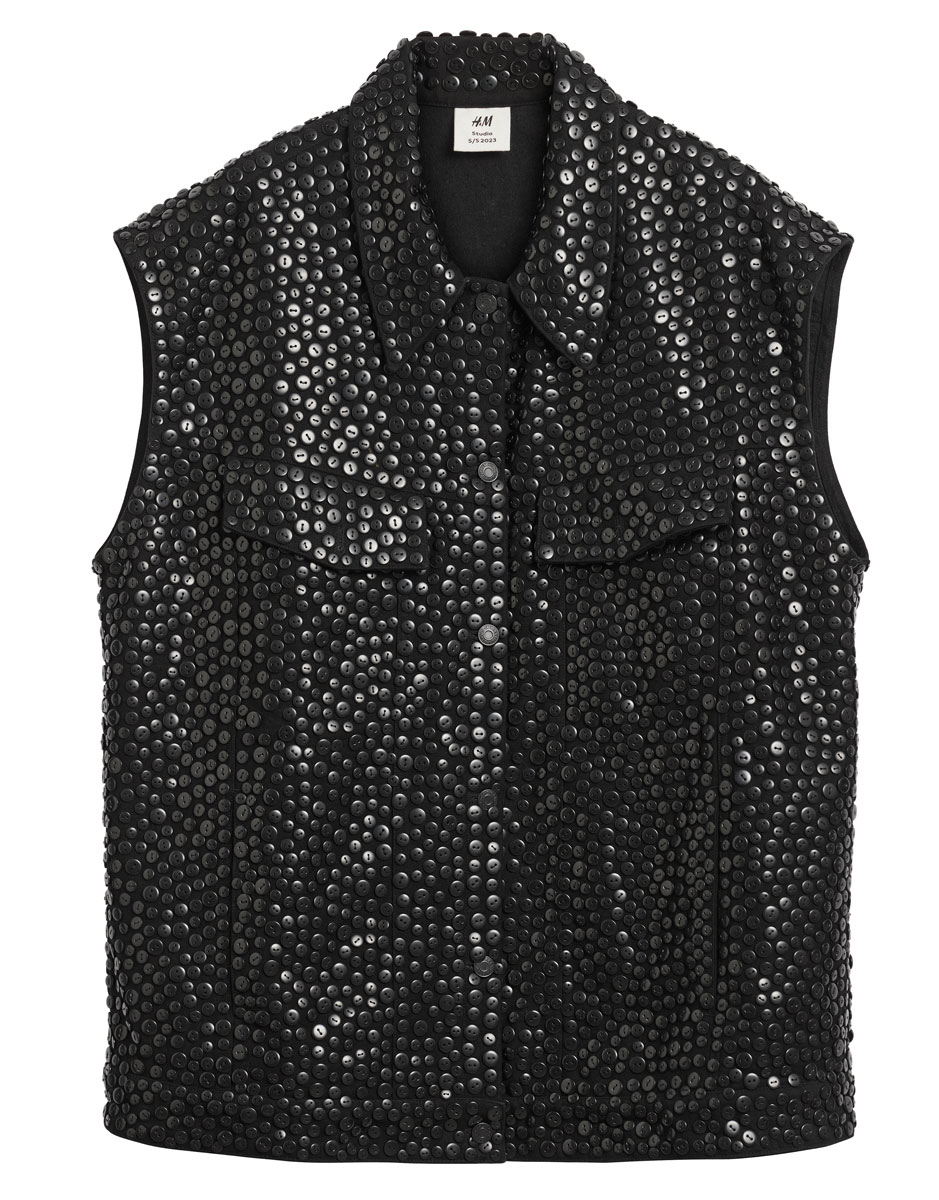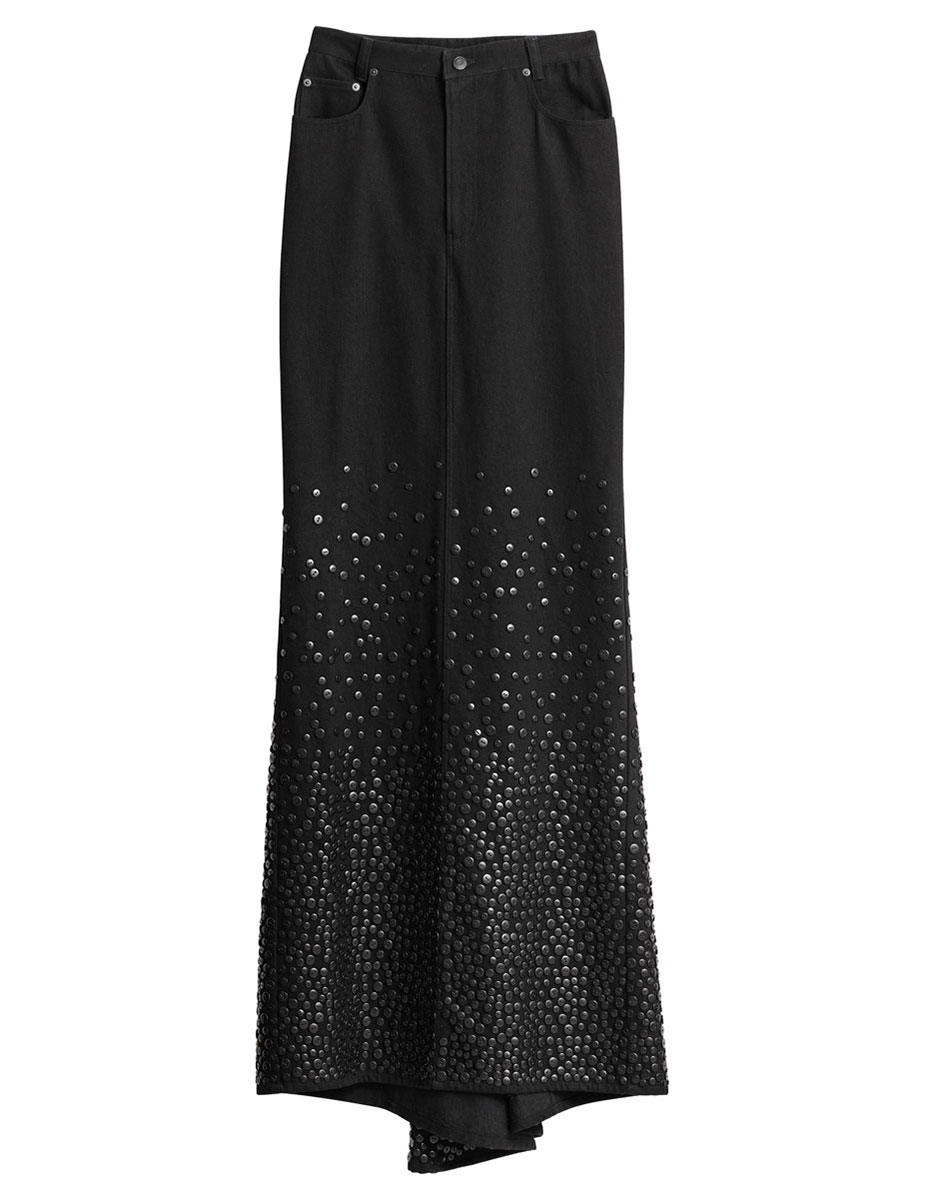 Garments covered with buttons from H&M's SS/23 Studio Collection
As of January 2023, we have sourced an incredible 152 million buttons containing recycled plastic collected by the waste pickers and the number is increasing all the time. Before the end of this year, it is expected that all H&M Group garments with poly buttons produced in India will feature these fastenings and we are looking into how we can expand the use of them. On top of this, we are investigating how to use other materials gathered by waste pickers, such as paper and metal.
H&M Foundation is privately funded by the Stefan Persson family, founders and main owners of the H&M Group. The foundation uses philanthropic resources to find, fund and facilitate disruptive innovations, initiatives and research that enable a socially inclusive and planet positive textile industry.
Saamuhika Shakti is a collective impact initiative, the first of its kind in India. Ten organisations have joined forces to enable informal waste pickers to have greater agency to lead secure and dignified lives, with a specific focus on gender and equity. This project is initiated and supported by the H&M Foundation, and The/Nudge Institute serves as the backbone.
Pearly Kings and Queens with their instantly recognizable dark suits covered with patterns made of mother of pearl buttons are an iconic part of London's history. They are dedicated to raising money for charity. Each London Borough has a Pearly Family, and the titles are passed down through families.