H&M Group and WWF are bringing about change
As millions of people all around the world celebrate Earth Hour on March 28, our common commitment to the planet is in full focus. Here's a look at how H&M Group and WWF are working to protect ecosystems, secure biodiversity and safeguard natural habitats through sustainable practices and the responsible use of resources.
WWF and H&M Group share a common vision: to secure a sustainable future for people and nature. That's why we've joined forces to bring about change in the fashion industry and beyond, contributing to the global Sustainable Development Goals (SDGs) and promoting sustainable practices that are good for both the environment and business.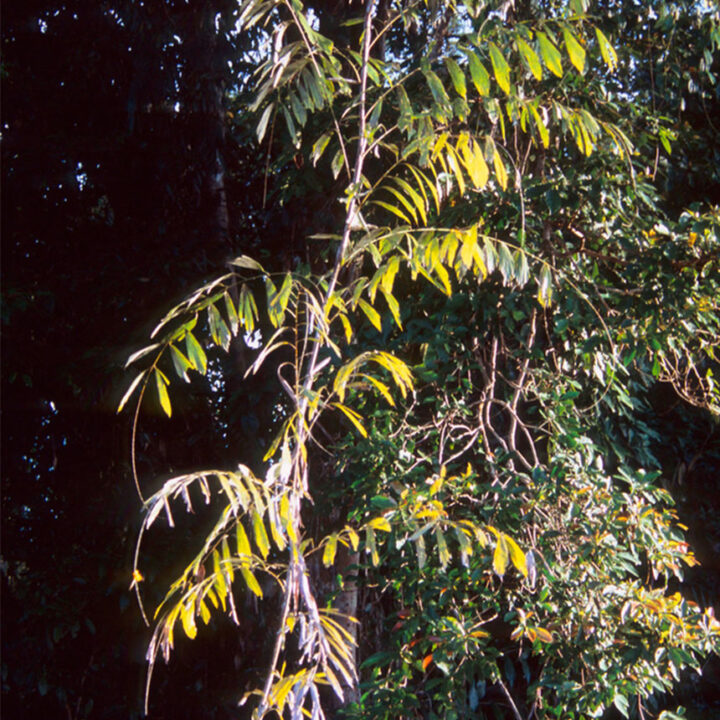 The right kind of rattan
The forest areas that lie between protected forests in Borneo, Indonesia, are often under threat. These forests, that often are used for production purposes, have many important values for the biodiversity within these areas. One important function is that they serve as corridors for wildlife, as well as for plants, and tie the protected areas together. The threats they are facing are the risk to become monocultures and farming areas, where they can have no function as corridors for wildlife and wild plants. Therefore, it is of high value for the whole landscapes' biodiversity to manage these production forests keeping the tree cover intact.
Rattan – which is a tree-climbing palm – is highly valued for its lightweight, durable properties. It grows prolifically in the peat swamp, heath forest and highlands here, and the demand for it among retailers and furniture manufacturers is high.
With the help of WWF, we are working to protect rattan's natural habitat, which then also keeps the forests tree cover relatively intact as rattan is dependent on that to be able to grow, benefiting wildlife and the forest biodiversity. We are also strengthening local communities and securing the right kind of livelihood for people working in the rattan business. By adding value to the forest, we are combating the risk of social conflict and encouraging local rattan business development following the principles of responsible forest management. And that means only using rattan produced in a responsible and sustainable way.
H&M Group established a joint rattan project with WWF in Borneo in 2018, with a view to producing and marketing responsible rattan for H&M Home. The project is scheduled to run until the end of 2020 when the first products are aimed to arrive in our stores.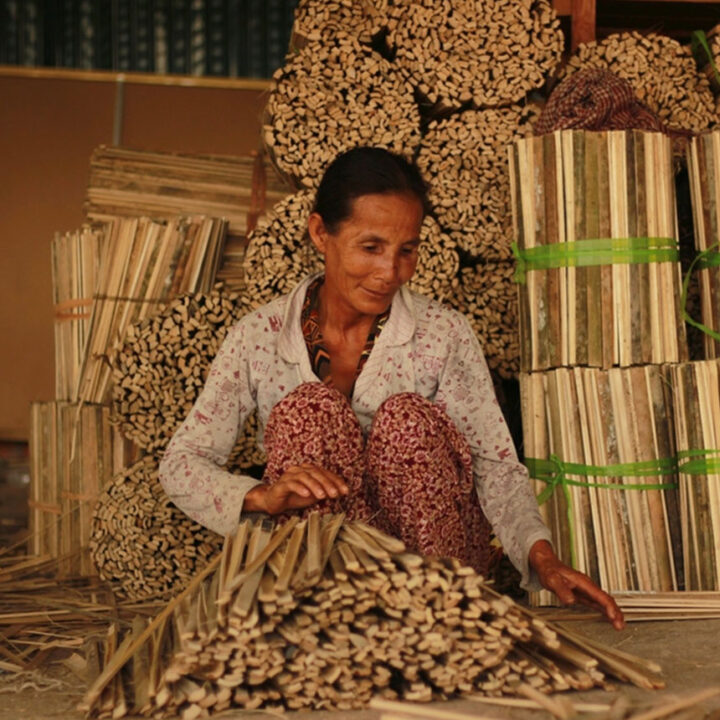 The SCALE programme
Back in 2018, H&M Group and WWF developed a joint initiative called the SCALE programme to protect the forests that provide ecosystem services such as carbon storage, nutrient and sediment retention and water yield production. This holistic programme was all about encouraging a transition to renewable energy, reducing carbon emissions, promoting the sustainable sourcing of materials, supporting the protection of biodiversity and strengthening ecosystem resilience.
Through investment programmes like this in Cambodia, we intend to promote the sustainable sourcing of energy materials used in the textile industry – from wood for fuel in factories' boilers to dye textiles to agricultural waste and biomass solutions – and support the resilience of ecosystem services.
Protecting the Eastern Plains
The largest block of dry tropical forest type in Southeast Asia lies in northeastern Cambodia. Known as the Eastern Plains Landscape, this roughly 30,000 square-kilometre area spanning the provinces of Ratanakiri, Mondulkiri, Kratié and Stung Treng and a small portion of Vietnam features a diverse range of habitats. It's home to many endangered animals including the Indochinese leopard, the Asian elephant and the Banteng, a rare species of wild cattle – not to mention a whole host of endangered birds.
WWF's conservation efforts are focused on two protected areas in Mondulkiri province: namely the Srepok and Pnom Prich Wildlife Sanctuaries in collaboration with responsible agencies, WWF has designed and implemented conservation activities aiming to address key biodiversity threats including illegal logging, hunting, land encroachment, land clearance for agriculture and other unsustainable uses of natural resources.