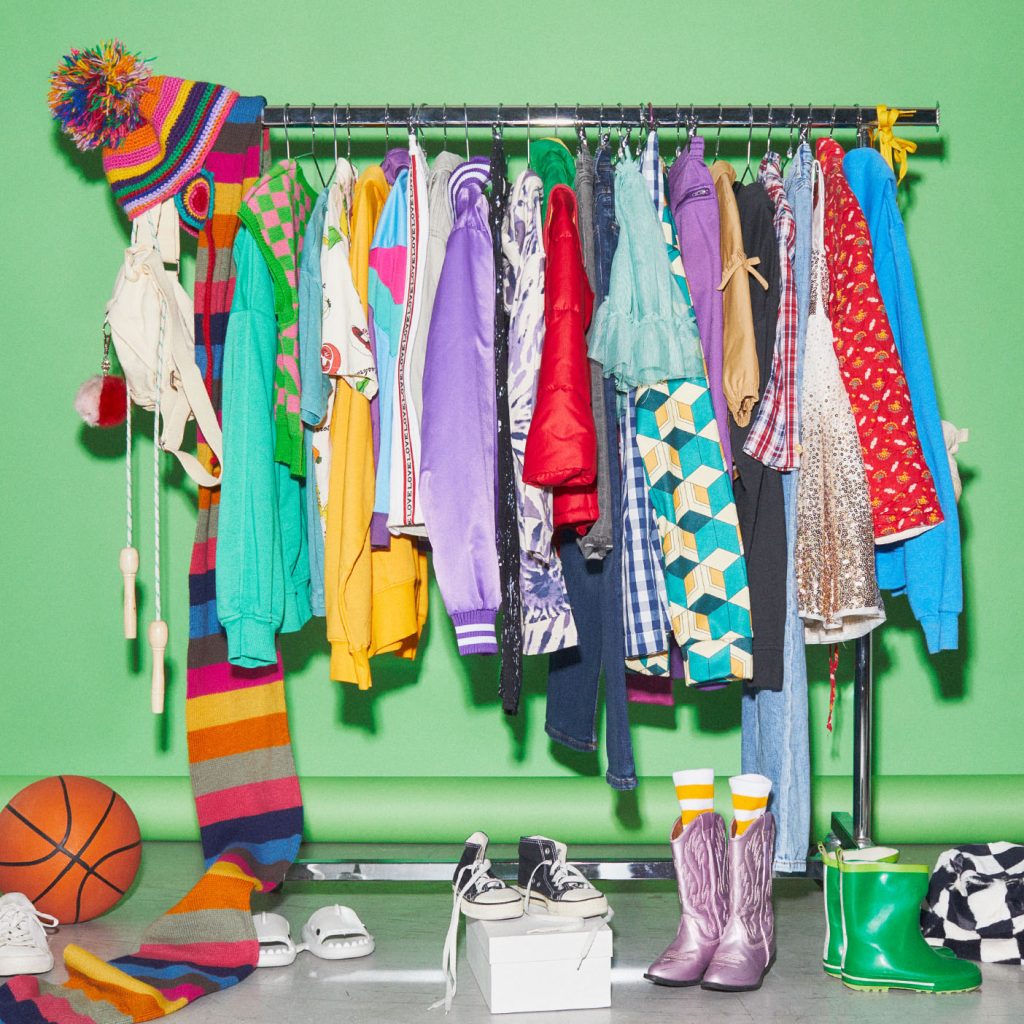 Second-hand style rolling out across H&M Group
Second hand, vintage, preloved, thrift – whatever you call it, clothing resale is growing fast. According to ThredUp's most recent Resale Report, the value of the market is set to double to $350 billion by 2027. Across the H&M Group, we are exploring different resale models online and in store to bring second-hand style to our customers.
Gen Z driving force
Resale's explosive growth is being driven by Gen Z. Born into the climate emergency and living through a period of soaring inflation, they are turning to second hand as a way to express their individual style while both saving money and reducing their impact on the planet. It also gives shoppers the opportunity to level up and buy more expensive brands for a fraction of the retail price.
"Giving our customers different ways to engage with fashion and style is in our DNA, so offering resale is a natural step for us", comments Sara Eriksson, Sustainability Specialist in Circular Business Models at H&M Group. "It means we can satisfy customers who are looking for sustainable style that doesn't break the bank and at the same time make vital progress on our environmental goals."
Part of the move to circularity
Resale is one of several circular business models that is helping the fashion industry shift from a linear 'take-make-waste' approach to a circular system. "One pillar of circular fashion is increasing how much existing clothing is used. As well as wearing the items you already own more often, this can mean repairing damaged garments, buying second hand or renting", explains Sara.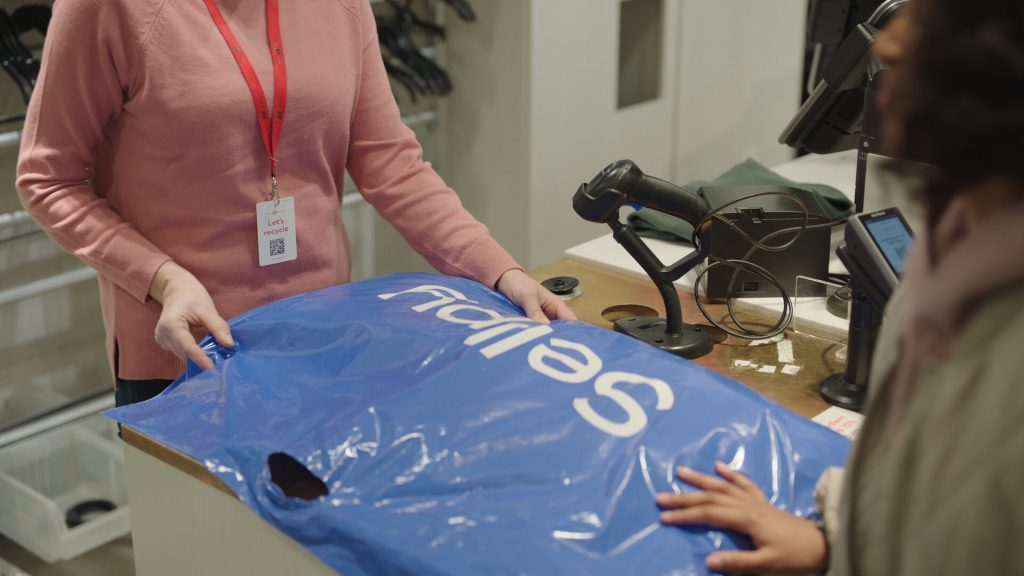 Normalising second hand
H&M Group has launched several different resale initiatives including curated in-store assortments as well as peer to peer websites where people sell their preloved pieces direct to other customers (see full list below). In addition, the group is the majority owner of Sellpy, an online platform that aims to make shopping and selling second hand as easy as possible by taking care of the whole process – photographing, listing and then shipping items when sold. Since 2022, Sellpy's assortment has been integrated into H&M's online stores in Germany and Sweden.
Although resale is growing, there is still a way to go before it becomes mainstream. "For a growing customer base buying and selling second hand clothing is just as normal as buying new. We hope that by offering resale alongside our traditional assortment both in store and online we can encourage more people to feel the same, so shopping second hand becomes a natural part of their experience with us", states Sara.
Resale at H&M Group
List of initiatives correct as of August 2023
H&M
Second hand fashion from a range of brands available in store in Barcelona.
In Germany and Sweden second-hand clothing from a range of brands is available on the H&M website via an integration with Sellpy (see more Sellpy initiatives below).
In Canada second hand fashion from a range of brands is available on a stand-alone, peer to peer website through our partnership with Reflaunt.
In US second hand H&M items are available on a stand-alone website through our partnership with ThredUp.
COS
Preloved COS items are available in selected stores in Amsterdam, Madrid, Paris and Vienna through COS Restore.
Online
Second hand COS items available online in Germany and UK through a peer to peer website.
Weekday
Weekday Curated offers second hand Weekday items in selected stores in Belgium, Sweden, The Netherlands and UK.
Monki
Monki Preloved offers second hand Monki items in selected stores in Stockholm and Vienna.
H&M Home
Second hand interior items from a range of brands available in store in Berlin.
ARKET
Through ReARKET customers can buy and sell their preloved ARKET items in store in Gothenburg.
Sellpy
Customers in 24 countries* can buy second hand fashion from a range of brands on Sellpy's platforms. Customers in seven countries** can sell via Sellpy.
* Austria, Belgium, Bulgaria, Croatia, Czechia, Denmark, Estonia, Finland, France, Germany, Hungary, Ireland, Italy, Latvia, Lithuania, Luxembourg, Netherlands, Poland, Portugal, Romania, Slovakia, Slovenia, Spain and Sweden
** Austria, Denmark, Finland, France, Germany, Netherlands and Sweden.